DIRC Monthly Discussion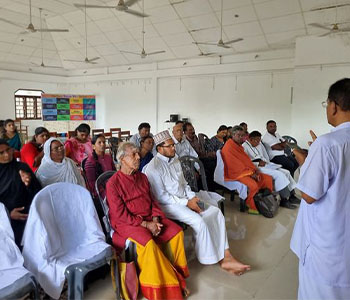 The monthly discussion of the District Inter Religious Committee was organized by SOND on 23.05.2023. The event  inaugurated by Mr. S. Senthurajah, Executive Director, SOND,  at 9:30 am.
After that Director of National Peace Council Dr. Jagan Perera explained about the special activity of various districts through Zoom.